Make magick with mixed media...
.
Art is accessible to all and studies prove its healing power. When you sprinkle in clear intention, the healing gets a super charge.
ARTiculated Alchemy School takes this knowledge and applies it to creative play. There is no tool, no object, no art supply that is off limits when making mixed media magick. While the focus is not on teaching mixed media art, it is one of the outcomes of ARTiculated Alchemy School.
Taking word + image and symbol, mixing in paint, pastes, and possibilities, then covering it all in a good layer of intention yields a Self that is healed enough.
Healed enough to live the life of your dreams. To have, hold, and Be what you desire to Be in this world. To become pregnant with the possibilities of what your life has to offer without drowning in the vortex of a pain focused approach... This is what you will major in at ARTciulated Alchemy. Learning mixed media techniques will be your minor studies, although you will learn enough mixed media processes to become an expert.
Please Note: Signing up for your ARTiculated Alchemy School will add you to my list. However, you will still need to enroll in the specific courses and workshops of your choice to access the course content.
"
Thank you

Sumaiyah Wysdom Yates

for your Ancestral Archetype Activation class. I am still working with her but the fact that I connected with my Taino Ancestor and that last night I dreamt with both my sister's who have passed, is proof of the power of the medicine you are offering.

"



Milagros Suriano-Rivera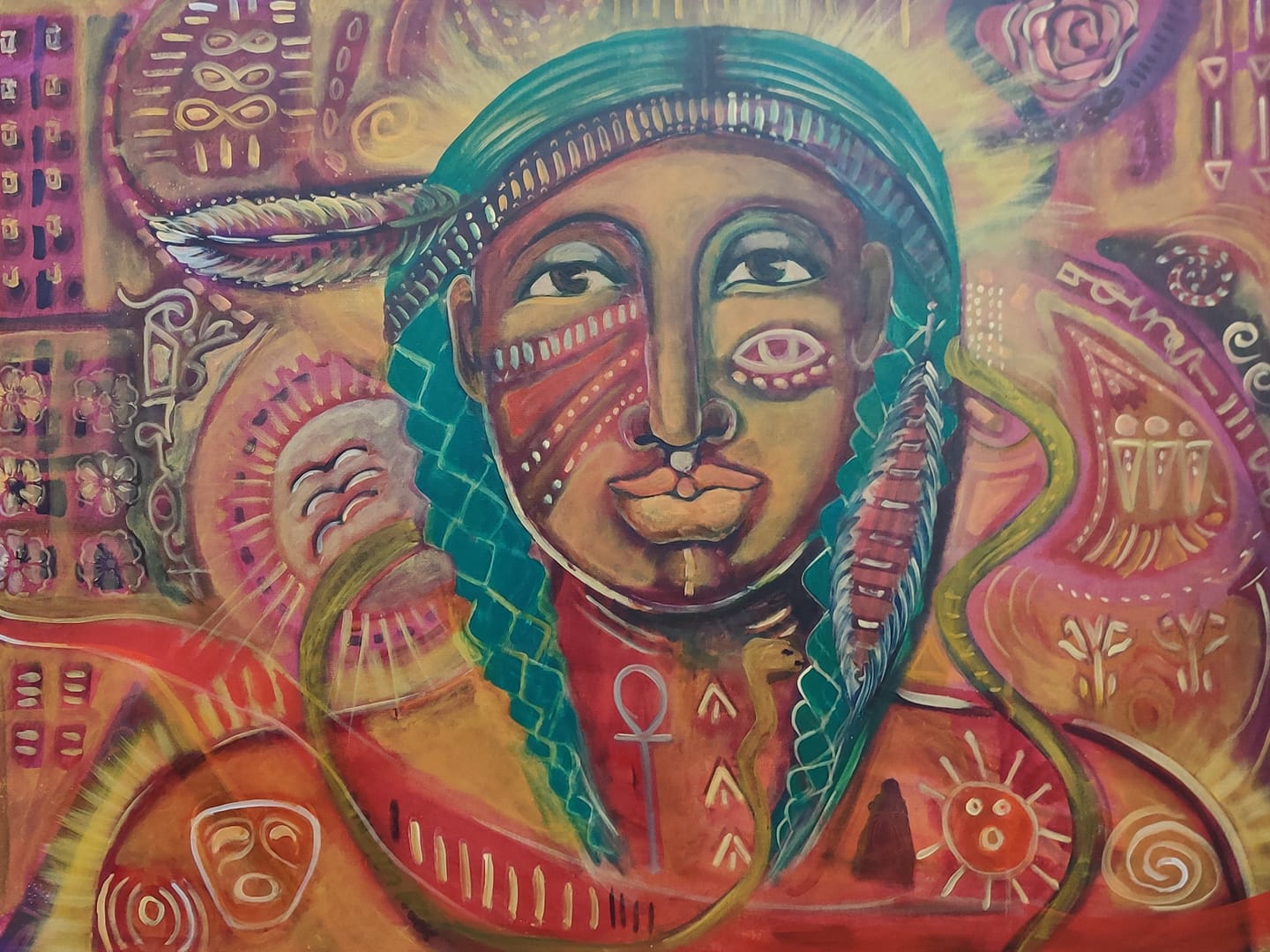 Praise for Ancestral Archetype Activation Intentional Creativity Painting Workshop
This is a student's response to a 5-hour, live painting workshop given in March 2021.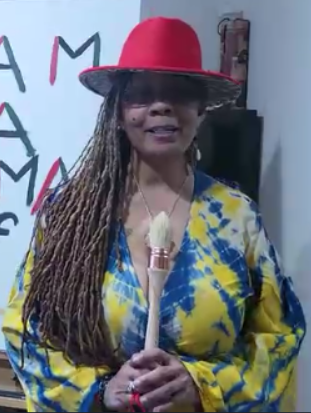 Artist, Author, Educator, Coach...
Sumaiyah Wysdom Yates opened the doors to the DIVA Empowerment Studio on February 29. 2020 -- just 13 days before the State was shutdown due to the COVID19 pandemic. Although she hasn't been able to teach in person at her Studio, which is located in a beautiful historic building in the Station North Arts District in Baltimore Maryland, she was determined to share the healing power of art despite the shutdown. Using her 30+ years in the information technology field, Wysdom has begun to bring her offerings fully online.
As a sur-thriver of intimate partner abuse, Wysdom embarked on a healing journey through art circa 2009. In 2013, she was certified as an Intentional Creativity Teacher and Coach and has striven to share the tools of Intentional Creativity with other women, most especially sur-thrivers of domestic violence. In 2021, Wysdom received a second certification in Intentional Creativity when she became a Certified Intentional Creativity Guide. Through the Red Thread connection, Wysdom is able touch the lives of women who have similar stories to her own and has been instrumental in starting them on the path of sacred creative self-care.
Wysdom became a published author in 2014 with the release of her book, Dear Sister: A Book of Poetry and Conversation. Dear Sister is a gentle introduction to Intentional Creativity through poetry, prose, image and symbol. A collaborative effort, with poetry written by Vicki Lichter, Dear Sister seeks to meet you where you are and help you to heal the scars of domestic violence and sexual assault. The book is the culmination of Wysdom's healing journey through intimate partner abuse.
Through her studies in, and daily use of Intentional Creativity, Wysdom has created D.O.T.S. of Dopeness -- Domestic violence Outreach for Transformation and Support. This program is geared toward sur-thrivers of intimate partner abuse; however, it can be used by anyone going through chaotic and challenging life situations. Wysdom is dedicated to focusing her efforts to reach as many sur-thrivers as she is able to in this lifetime. She has planned an onslaught of courses for DOTS and is currently creating curriculum for this initiative.
Wysdom has turned the scars of intimate partner abuse, infidelity, and being a Black woman in America into the stars that allow her essence to shine brightly. She is wholly feminine, fierce, and fearless and refuses to take one baby step backward into depression and despair. She is healed enough to ensure that the tragedies experienced in her past no longer affect her present nor her future. Wysdom's ultimate goal is to help ensure other women reach the status of "healed enough," for that is all that is needed. No one will ever completely heal from the scars that sprinkle their life's history. We can, however, heal those scars enough so that they no longer ooze over into our present life. Starting with her Self, Wysdom has reached this status intends to continue to remain healed enough and bring as many women along with her as is humanly possible.
Featured Products
Courses are added regularly. Check back here often to stay abreast of the coursework available to you through ARTiculated Alchemy.
Check your inbox to confirm your subscription